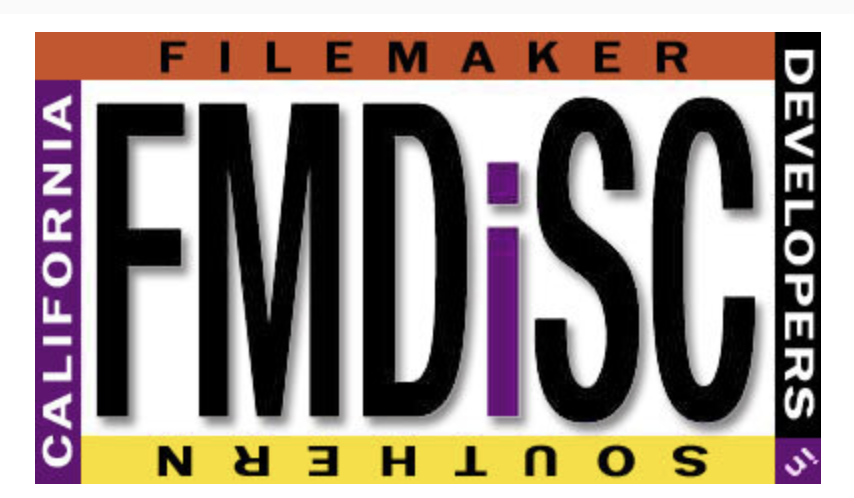 Filemaker Developers in Southern California
December 2022 FMDiSC Meeting
Our next **VIRTUAL** meeting is Friday, December 9, from 10:00AM to 1:00PM, (GMT-07:00) America/Los Angeles. The meeting will be held ONLINE using the Zoom desktop or mobile app (see below).
DECEMBER AGENDA
News, Updates, and Ask Me Anything (AMA) Discussion - Andrew LeCates, Claris Andrew is returning to FMDiSC to share the latest updates for the FileMaker and Claris platforms. Rumor has it he also lurks the group and watches our recordings. And he's offered to field questions and concerns from the group on any topic - except Georgia politics. So bring your pressing questions and let's have a lively discussion on FileMaker 19.6, Claris Platform progress, vision, etc.
Swedish Dish: A Field Report on November's EngageU (engageu.eu) Held in Malmö Sweden - Chris Moyer EngageU is the largest European FileMaker conference ever. Held this year in Sweden, approximately 132 developers attended over 40 sessions to discuss all things FileMaker. Chris Moyer was our man on the street and will be bringing a report of key takeaways from the event.
Transitioning to UX Design — A Mindset Shift - Heather McCue To most FileMaker developers, problem-solving is in our DNA, and toward this end, meeting the needs of our clients is a clear and obvious objective. But are we delivering maximum value by also meeting the needs of our users? UX has been championed as the future of an integrative approach and design philosophy, but what is it exactly and why should we care? What does it mean in practice, and how do we do it well? We'll discuss — from the FileMaker developer's perspective — the philosophy and design-thinking process behind UX Design, including how a few well-placed mindset shifts can elevate our work and stakeholder relationships.
SCHEDULE 9:30 am - 10:00 am Log in, hang out, socialize 10:00 am - 11:00 am Andy LeCates - News, Updates, and Ask Me Anything (AMA) Discussion 11:00 am - 11:15 am Chris Moyer - Update on EngageU 11:15 am - 11:35 am Breakout Rooms 11:35 am - 11:45 am News Tidbits, Announcements 11:45 am - 1:00 pm Heather McCue - Transitioning to UX Design — A Mindset Shift
Your host: Barry Isakson
Topic: FMDiSC December 2022 Meeting Time: Dec 9, 2022 09:30 AM Pacific Time (US and Canada)
Please contact info@fmdisc.org for access information.
Email Address: info@fmdisc.org
Mailing Address: FMDiSC
1915 McKinley Ave Ste F
La Verne, CA 91750-5839